Resin & Epoxy ArtCustom Wood Furniture
Over the past years, furniture artisans have established a new way to create unique and outstanding pieces taking advantage of resin and its defining characteristics. The introduction of resin into furniture has become a source of inspiration for a new way of thinking. There really are no limits on the designs possible with resin inlay. From resin river tables to resin wood art, the only limitation is imagination.
What is Resin Wood Art?
Resin is a highly viscous substance which hardens over time or when exposed to heat or to another substance. This is the polymerization process during which the resin is transformed into a translucent solid with adhesive properties.
It's a wonderful inlay material. Our Artisans can create delicate patterns by drawing and cutting "mortises" into the wood slab for the resin. We have an unlimited choice of colors, and the resin can be translucent or opaque depending on the amount of color used.
What is a Resin River Table?
A Resin River Table is a combination of live edge planks and resin. To make use of live edge planks on a piece of furniture such as a dining table, while still retaining the practicality of straight edges the live edge planks can be turned in on themselves - creating a gap where the spalded edges meet, like a river channel. By filling this gap with a clear (or tinted) epoxy resin it is possible to retain the appearance of the live edge of the wood but to still have a perfectly smooth, flat surface to the table. The appearance of this resin-filled meandering gap through the middle of the table gives rise to the term 'river table'.
Of course there are many other ways that resin can be used in and around live edged timber that differ from the design of a gap down the middle, such as leaving the spalded edge on the outside of the table and resin filling the outside lines to make them square. We have also used resin to simply to fill large gaps or knotholes in the wood with spectacular results.
Fully Functional Art
Our Resin Art furniture designs are functional pieces of art that combine the elements of the beautiful organic outdoors with the versatility and creativity of resin. Contact Signature Woodwork today to get started on your beautiful heirloom art furniture piece.
Taking Custom to the Next Level
Made from locally harvested woods, our Hardwood Furniture is hand-sanded, finished and sealed with lacquer to preserve its rustic wood grain. Thanks to natural variations and the handcrafting process, each table's beautifully-finished wood is one-of-a-kind*.
*Due to the materials and handcrafted process, variations in shape and wood grain are to be expected.
Request a Consultation& Contact Us Today
Each piece of Signature Wood Work custom furniture starts with an idea. Share yours today.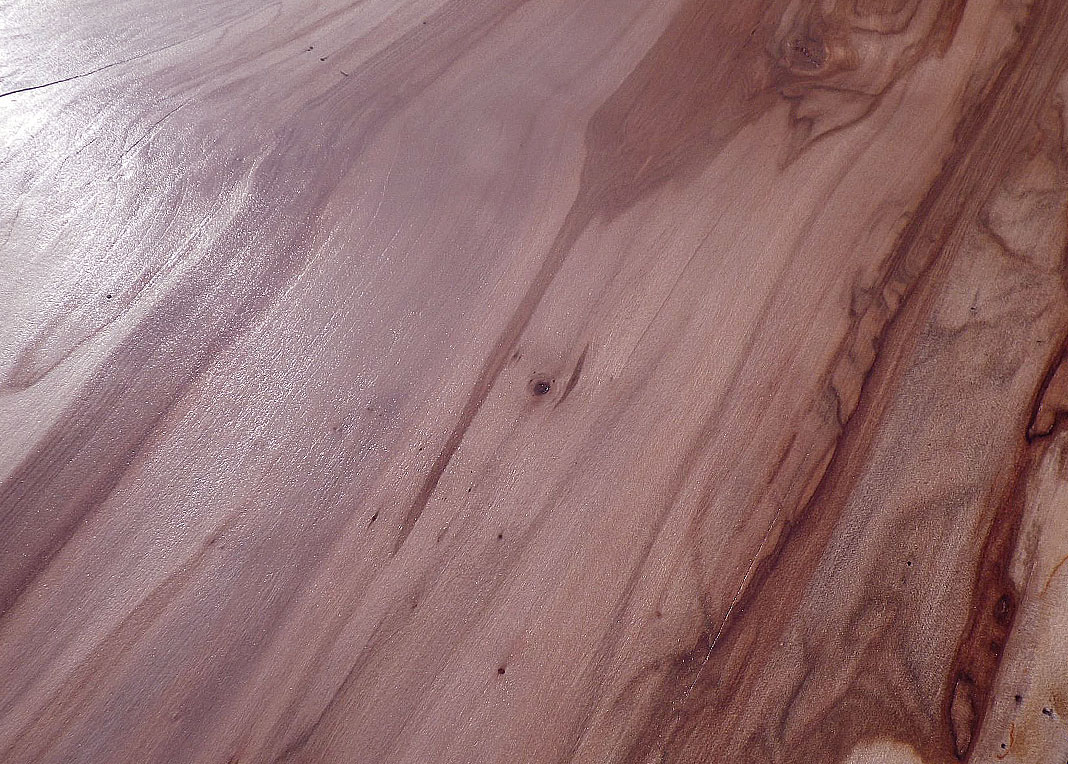 Testimonials
"Andy provided friendly honest support from the initial inquiry to the finished product. The care that goes in to Signature products is obvious, making supporting this local business an easy decision."

"My wife and I received delivery of our new Live Edge dining table with chairs yesterday. I just wanted to let you know that the table and chairs are perfect! Thank you so much for such beautiful and unique addition to our house."

"Andy was incredibly helpful throughout the entire process. He patiently helped us from the beginning, from picking the wood, all the way to advising on the methods of construction of the furniture. It was all because of his input that made our coffee table idea turn out better than we could have imagined. We will definitely recommend him to our friends and family."